Today we're introducing Pearltrees 2.0, a major evolution of Pearltrees that makes it simpler, more beautiful and more accessible than ever. With this new version you'll be able to organize, explore and share everything you like with even more power and ease.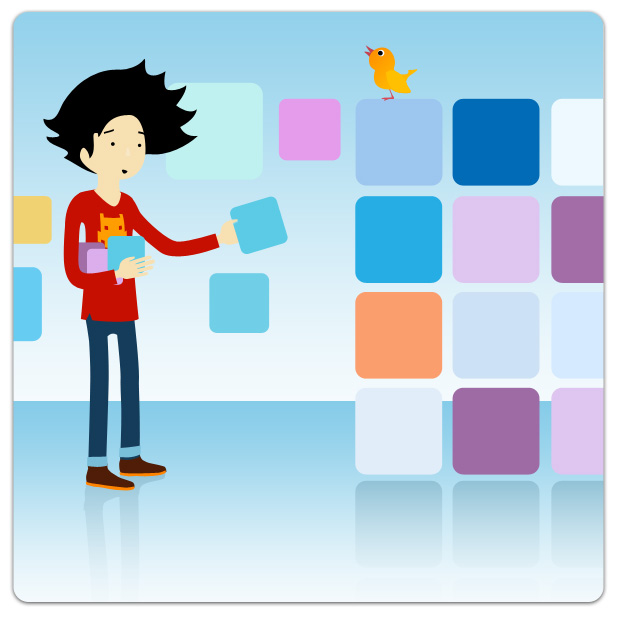 Let us introduce you to the "Dynamic Grid", the "Extended Drag-and-Drop", "full HTML5" and several other surprises we've prepared for you in this version!
The "Dynamic Grid" – A stunning new design
This new format lets you organize and display things however you want! It makes your interests easier to read and share, while keeping all the organizational benefits of Pearltrees. It has been designed for organizing, exploring and sharing collections!
"Extended Drag-and-Drop" – Everything organized more naturally
Drag and drop works so well for organization we've extended it to things outside of Pearltrees. Grab anything from anywhere – desktop, browser even within a document or web page – to add it to your account.
"My Interests" and "My Network" – A whole new way to explore your interests
We know that you like to explore amazing collections related to your interests, so we have made it even easier for you with two brand new features:
"My Interests" to explore interesting topics suggested for you at each visit.
You'll see fresh collections organized by other contributors based on what you have organized in your account.
"My Network" to enjoy others' contributions in one place. "My Network" merges your notifications and news. Add interesting collections, teams and friends to your account and get their updates here!
The "list of your collections" – More than a global view of your account
Open the "My account" menu to see the list of your collections. Not only does this list give you a global view of your account but it will also let you organize it quickly by moving your collections with a drag and drop.
"Full HTML5" – A Universal Service, Accessible Everywhere
We have rebuilt Pearltrees entirely in HTML5, to make it readable everywhere, open, and more integrated into Web standards. You can enjoy it on most common browsers as well as iPhone, iPad and most current Android devices.
A Universal Experience across Desktop, Mobile and Tablet
Don't forget to download the Android or iOS apps to organize, explore and share everything you like anywhere, anytime. You'll enjoy the exact same experience on every device!