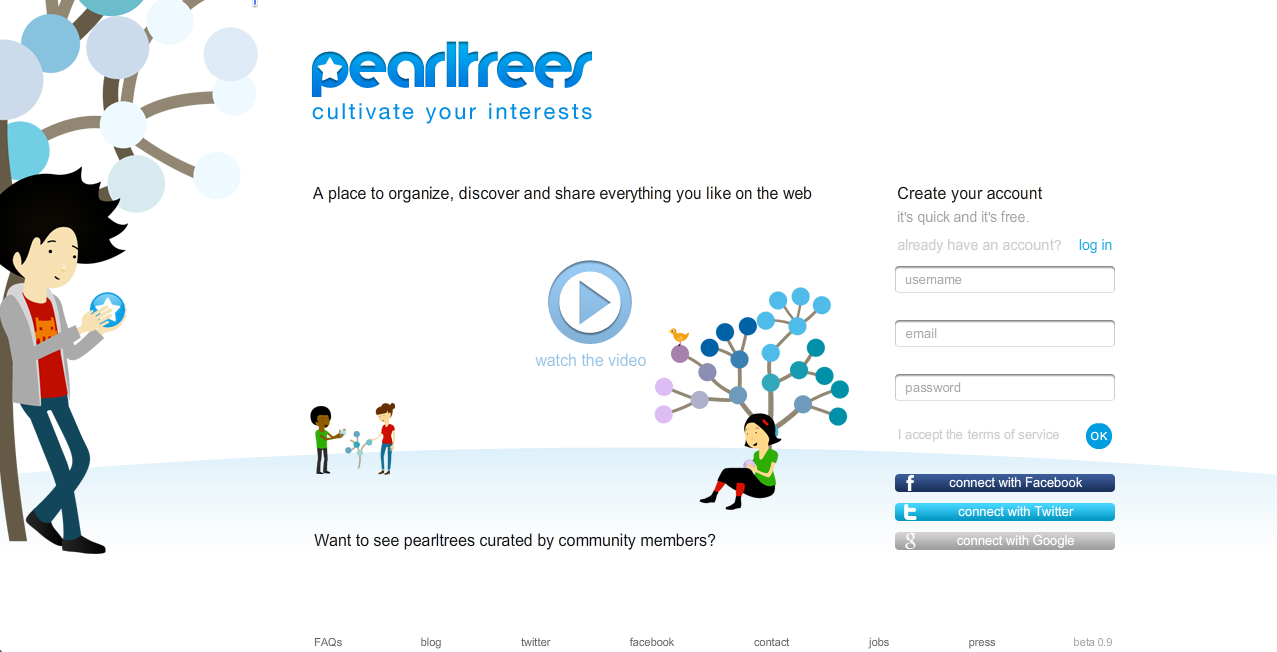 1. A renewed and refined design!
Everything has been redesigned to be more hierarchical, more practical and more readable. Here are some examples of the numerous improvements that have been made.
Including these improvements
- A "home" button, to return to your root pearltree with a click
- A "pearler" button that lets you add the browser extension for Pearltrees is now just a click away, making the collection of your favorite web pages easier from any browser.
- New icons that the happy owners of  Pearltrees for iPad have already seen
- A redesigned detail window
2.  Discover the pearltrees that will interest you most
A. The button "related interests" lets you browse from interest in interest.
If you are interested in the topic of a pearltree and want to see what else other users that share this interest have collected, click the "related interests" button.  When you do you'll see a group of pearltrees appear.  These are the pearltrees most closely related to the one you selected according to the interest graph created by our community.  As you click the display or drag the screen in the direction of the pearltrees that interest you most, more pearltrees will continue to appear along those lines of interest.  If you move slowly you will develop the topic. If instead you accelerate, you will pass directly to other areas of interest. And of course, feel free to collect the fruit of your discoveries!
B. Search to go directly to a specific interest.
The search function offers the best pearltrees for your queries, according to their popularity in the community. What makes this interesting is that it is connected to the "related interests" functionality. So you can parachute into an area of ​​pearltrees you do not know and learn as you please.
3. Always faster.
We're always working on speed.  This time we've improved  the rate at which pearls and pearltrees appear, we've made interactions more fluid and improved loading speed … Everything,everything has been worked and reworked by our architects. We really hope you'll give it a try!
Filed under: Uncategorized by oliver on December 2nd, 2011