1. Move a pearl on a thread
You have to hold the pearl and slide it along the thread. When it reaches other pearls, they overlap each other and reverse. When you release, everything goes back to normal excepts the order you modified.
2. Organize the branches in your pearltree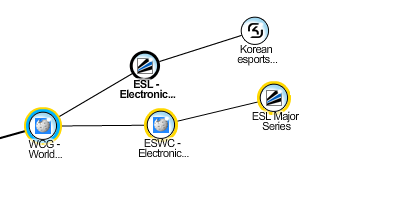 A pearltree is read from left to right and from top to bottom. Thus you can order your pearls in a specific scheme. When you need to order your pearltree or the branches, you have to grab a pearl, maintain your click to select the branch, then drag it above or under the other pearls and release it when you are satisfied with the new position.
3. How to put a pearltree  inside a closed pearltree .
Drag the pearltree above other the pearltree. That's it!
Filed under: Help by Pierre Gancel on June 14th, 2009 | 7 Comments »