Today, we are proud to introduce our 2.2 version "Remix". This last release includes a suite of editing tools that allows mixing and transforming everything you collect, plus many great surprises. With Remix, we've upgraded the entire Pearltrees experience with annotating, composing, captioning, illustrating and personalizing features. Now you can express exactly what you want through collected content.
Check out Remix in this 45″ video :
New in this version:
1. Annotate (premium)
Explain what's between the lines. Visually distinct annotations can now be added to any content. Deciphering texts such as lyrics, speeches, legal documents or poems is now a pleasure.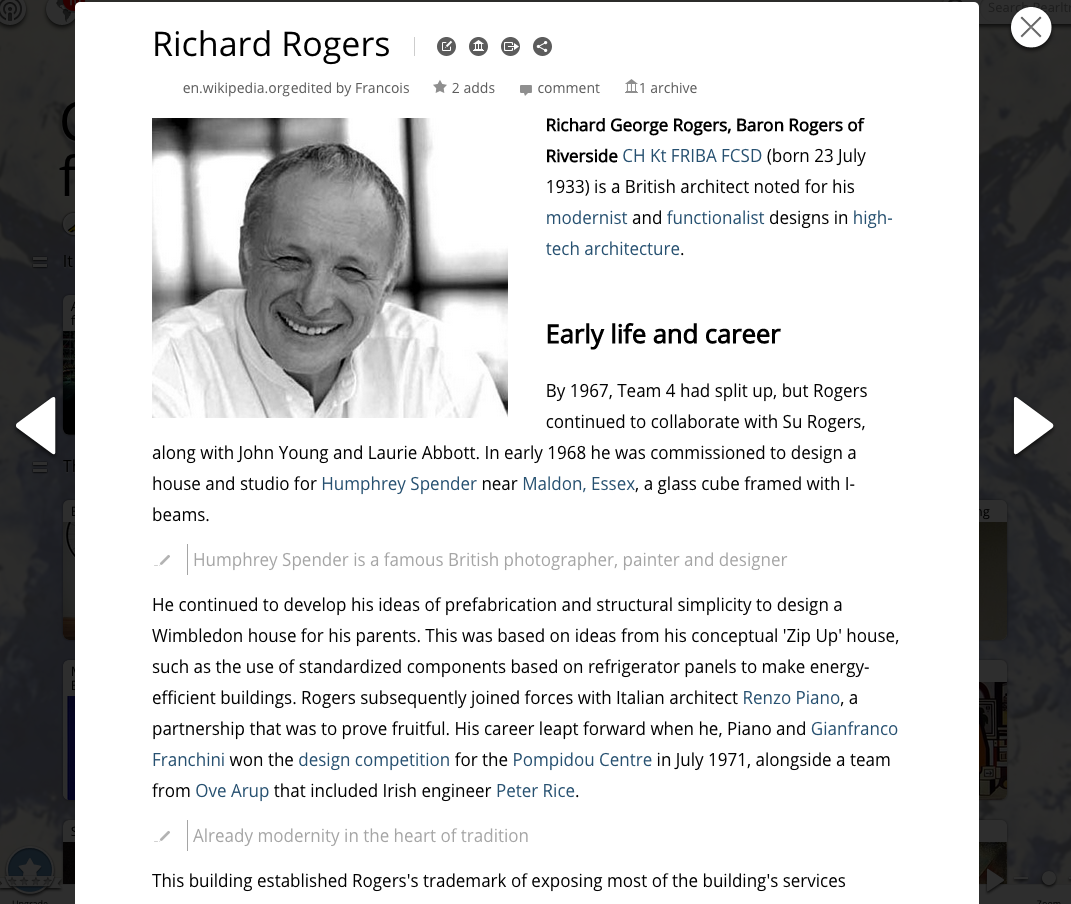 2. Compose
Highlight what's interesting. A WYSIWYG editor allows text modifications, formatting (bold, tabs, italic…) and the addition of links. Now, people can play with web pages and share what they want.
3. Caption
Bring more to your images. With "Remix" text can be added to collected images. It's perfect to tell the story behind photos: memorializing events, preparing lessons or anything that comes to mind.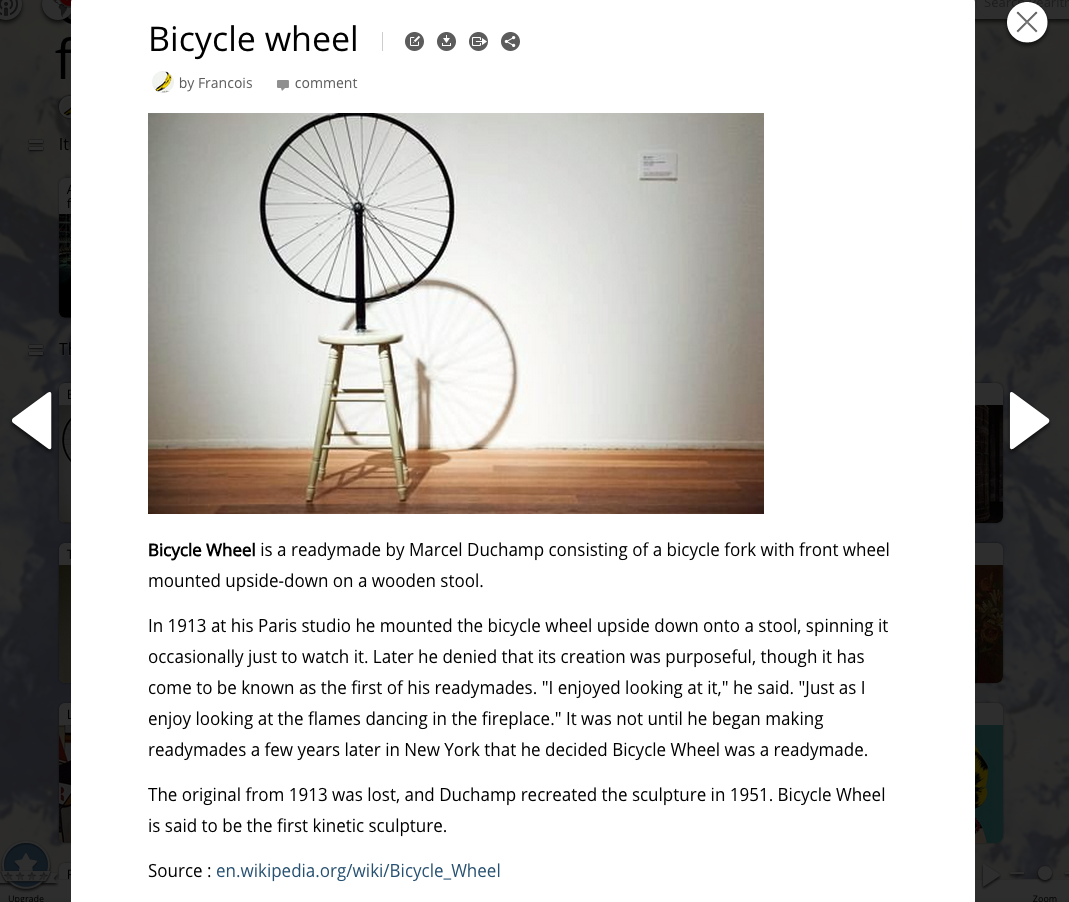 4. Illustrate
Make content beautiful. Curators can now summarize their collected items by illustrating them with the perfect handpicked image. Visual people are sure to love this.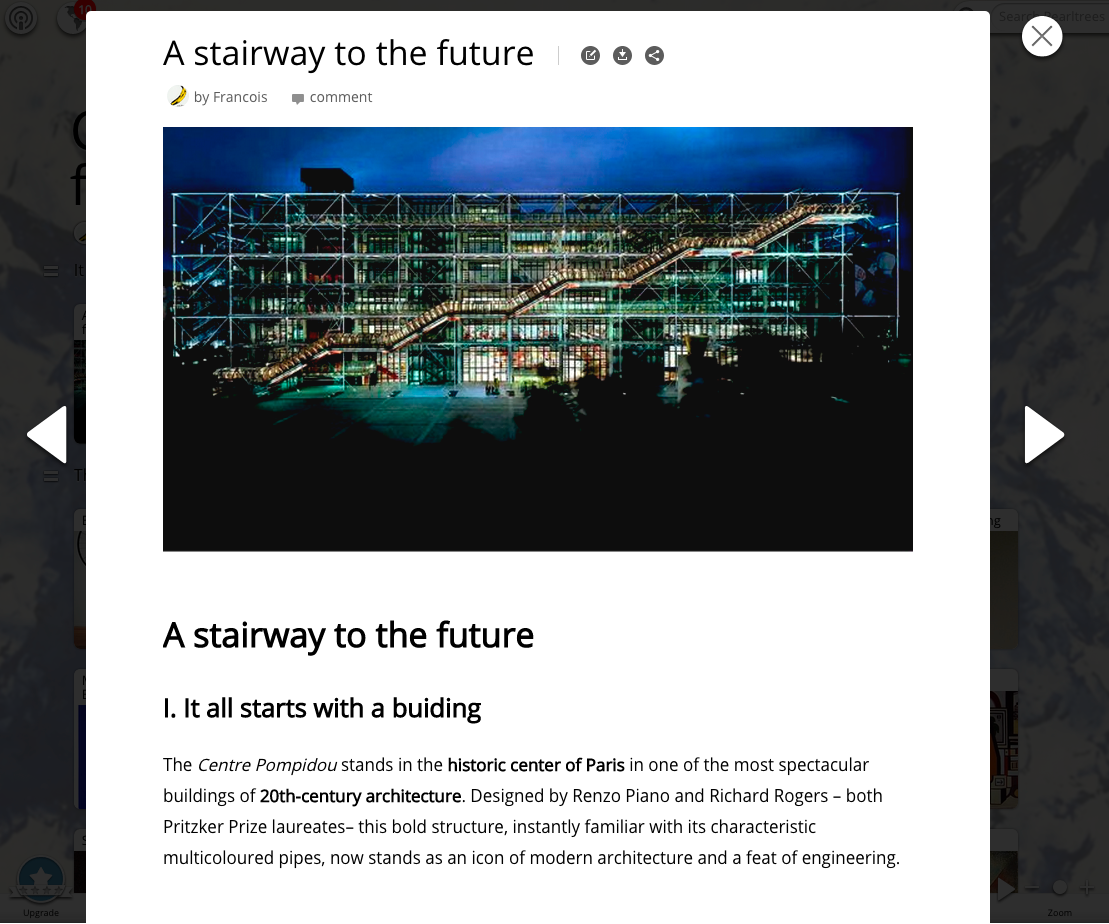 5. Personalize (premium)
Imprint your identity or your feelings. Premium personalization tools extend control over the "look" of collections, from backgrounds to the level of zoom.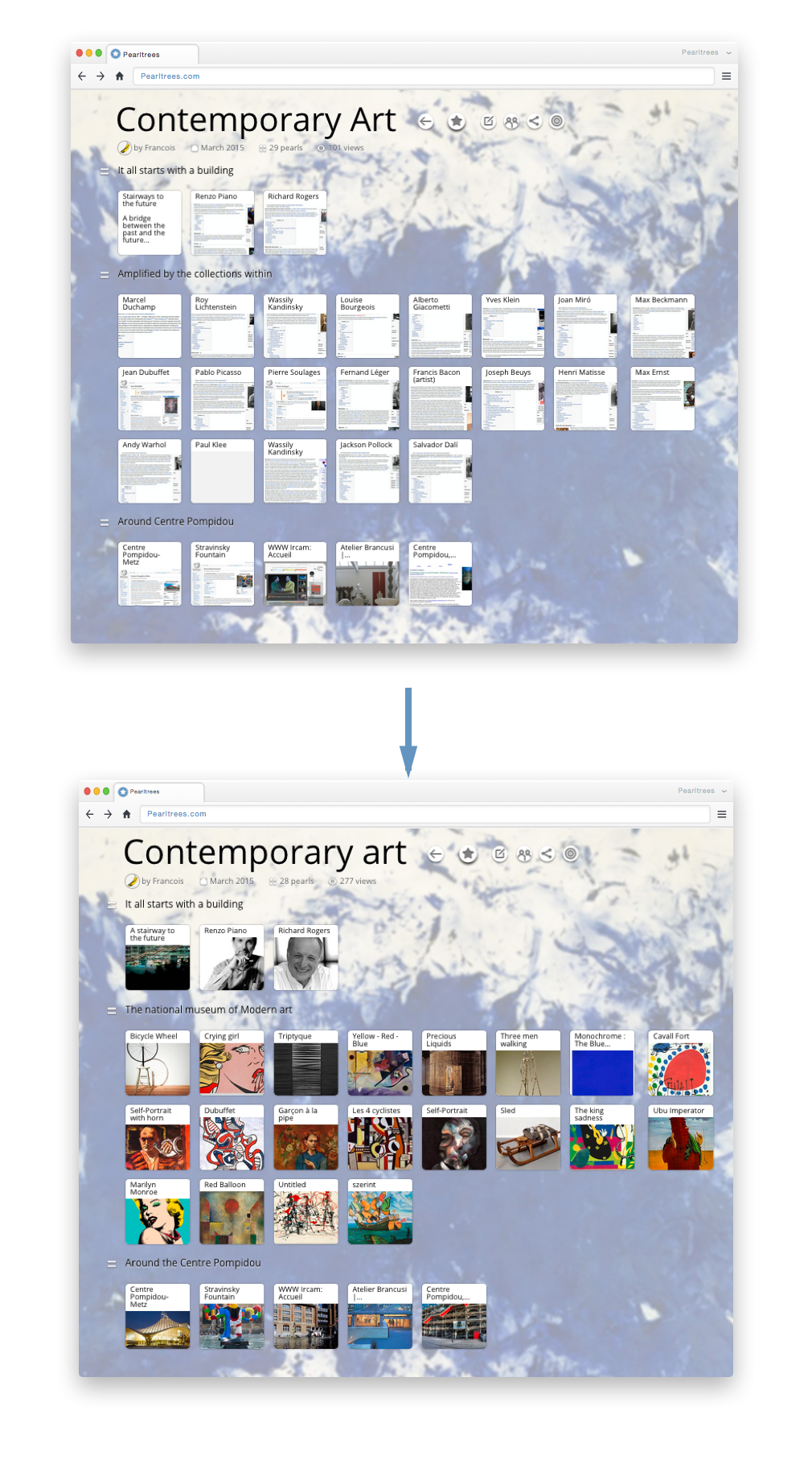 6. New Web and App extensions
Select precisely what to add to collections. The new set of extensions allow curators to select only what they want on the web – a snippet of text, a video, a photo or a link – without interrupting their navigation. The Web can be sampled like never before.
Pearltrees 2.2 also incorporates many upgrades that you'll surely appreciate: a recover for items deleted during your current session, movable sections and more control over your friends list. The Remix release makes Pearltrees even more pleasant and lets you sample the Web like never before.
Pearltrees 2.2 Remix is available now on the Web and the Google Play Store. The app for iPhone and iPad will be available in a few days.
Filed under: Community, iPad, News by Frocaboy on March 12th, 2015