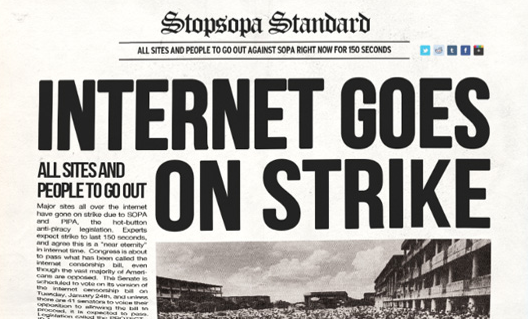 Even though Pearltrees is not a US company, we have decided to join our peers by going on strike on January 18. Why?
We are a member of the US Internet community: 30% of Pearltrees users live in the United States, millions of pearls refer to US web pages.  We believe these regulations will have a disproportionate impact on less sophisticated US Internet users, and could also stifle innovation worldwide.
SOPA, PIPA and any regulations that compromise free speech or access to information are a serious threat to the integrity of the world wide web and democracy.  This threat extends far beyond the US not just by crippling the web but also because it may inspire other governments to take similar or even more draconian action.
Thus, from 8am EST to 8pm EST, Pearltrees is joining numerous other leading web sites by going dark in the US to show our opposition to The Stop Online Piracy Act (SOPA).
Learn more about SOPA in this pearltree: